Professional Basement Remodeling
in Hyattsville, MD
Basements can be one of the most underutilized spaces in a home. They are one of those spaces in a home that can sometimes end up being used for storage or just to host the furnace or hot water heater. However, if managed correctly they can be used to add more space, features, utility, and value to your house.
At some point in time, you may find that you need more room to create extra space for maybe your growing family or for creating a home office. Some may think that the most logical step to take is to build an addition to your home, which can end up costing a ton of money. However, if you have a house with a basement, you can save a lot of money by utilizing that space and remodeling it according to your needs. You can turn your basement into a livable space by building a media room, a guest bedroom, gaming room, gym, office, and more.
Remodeling your basement will increase the value of your house to a great degree. If you are considering transforming your entire basement, Lazarus Group Inc. is your trusted partner for the job. Our experts take care of every detail from assessing the condition of your basement, to planning the wall system, developing an electrical and HVAC plan, and to creating the right light system for low ceiling areas.
Our remodeling team has a lot of ideas on how you can complete your unfinished basement and make the most of it. Our team of experts gives a perfect make-over to your basement by adding the right flooring, installing the LED lights, cabinets for creating storage space, adding and painting walls to append multipurpose functionality, installing egress windows, and a lot more.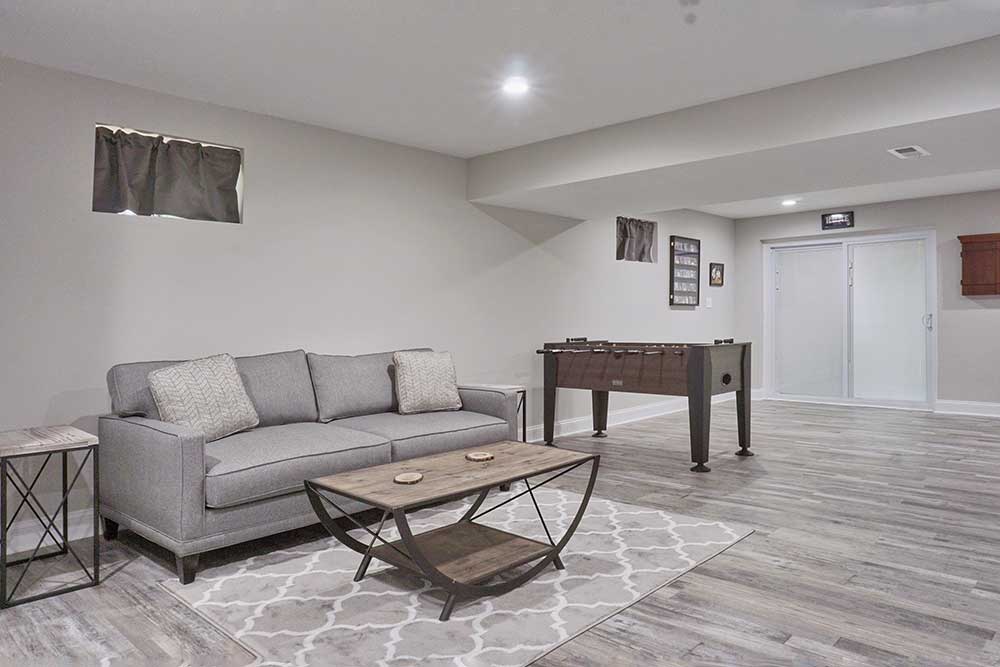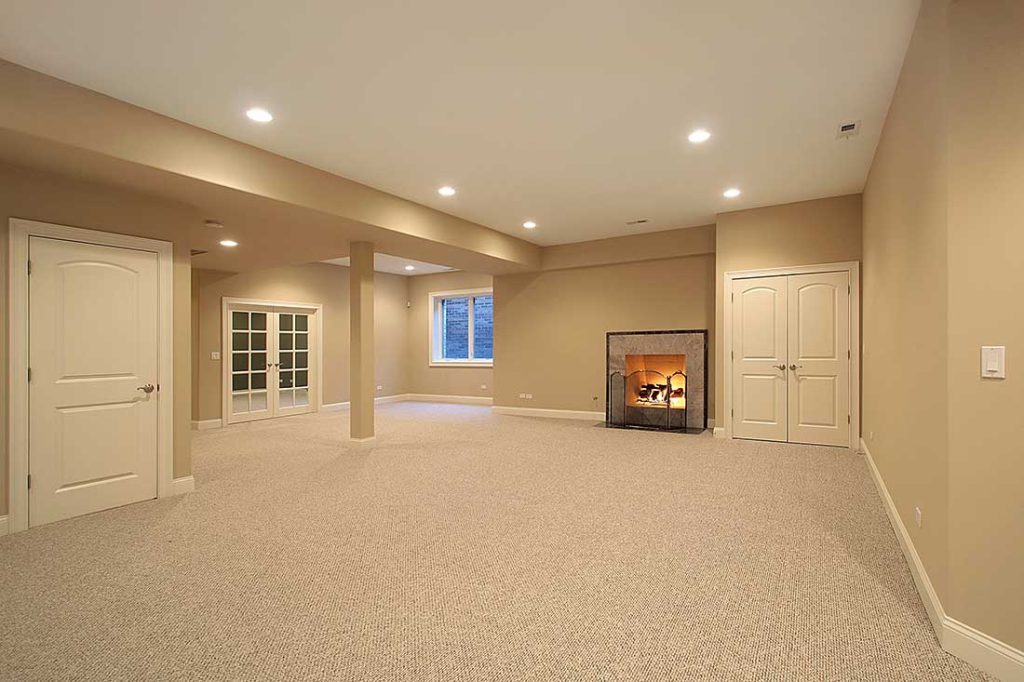 Our Professional Basement Remodeling Services
in Hyattsville, MD
For the residents of Hyattsville, MD, and surrounding areas, Lazarus Group Inc. is the top choice for basement remodeling because we work hard to exceed our clients' expectations. Our team of skilled, experienced, and professional experts, provide a wide range of basement remodeling services:
Complete Basement Remodeling
Space Plan/Design
Installation of new flooring
Tile, marble, and granite installation
Egress Window Installation
Energy-efficient lighting
HVAC system
Electrical System
Installation of Cabinets
Building of Wet/Dry Bar
Why Hire our Hyattsville
Basement Remodeling Contractors
A lot of homeowners may feel that spending on a Basement Remodel would be a waste of money as it will stay underutilized. It all depends on how you renovate your space and which contractor will take care of your basement remodel. Our contractors are here to help you plan how to maximize the utility, improve functionality, and increase the value of your home by transforming or upgrading your basement. 
Whether you want to add more space, build a home theater, create a private office space, spare bedroom, or a gaming room; you can count on Lazarus Group Inc. for your basement remodeling project. Our other remodeling services include kitchen remodeling services and bathroom remodeling services. In every job, we always focus on delivering quality work while surpassing your expectations.
Basement Remodeling Prices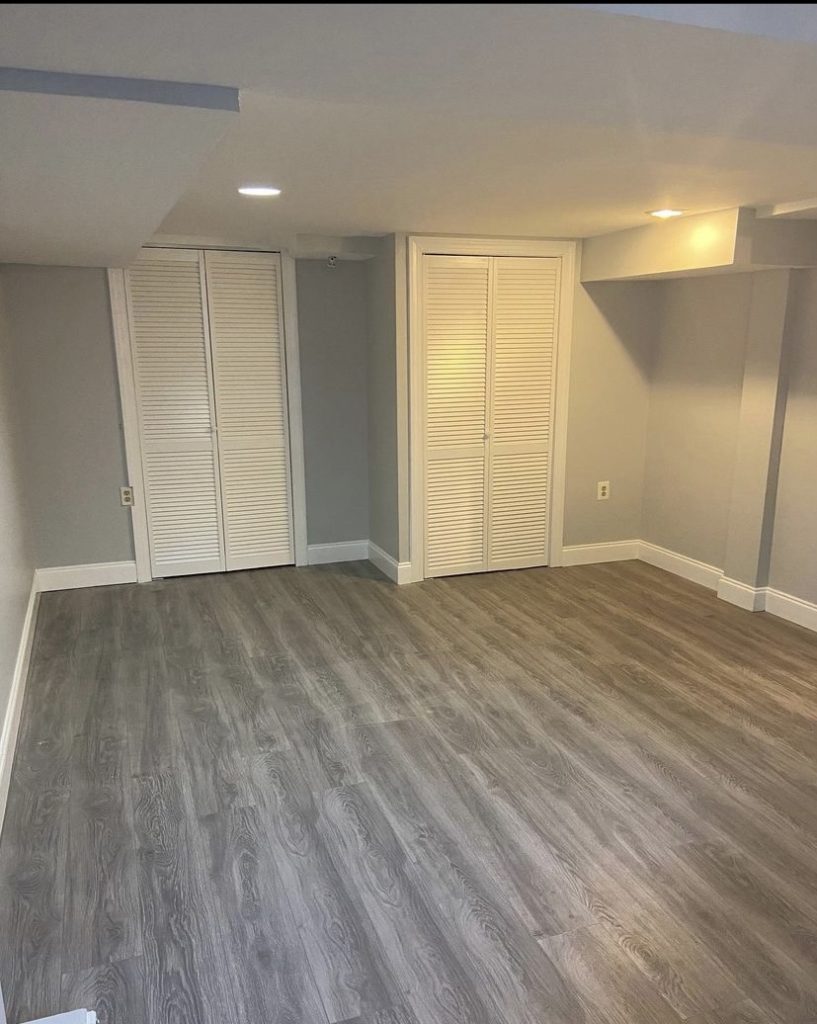 Includes painting, flooring, updating electrical and light fixtures.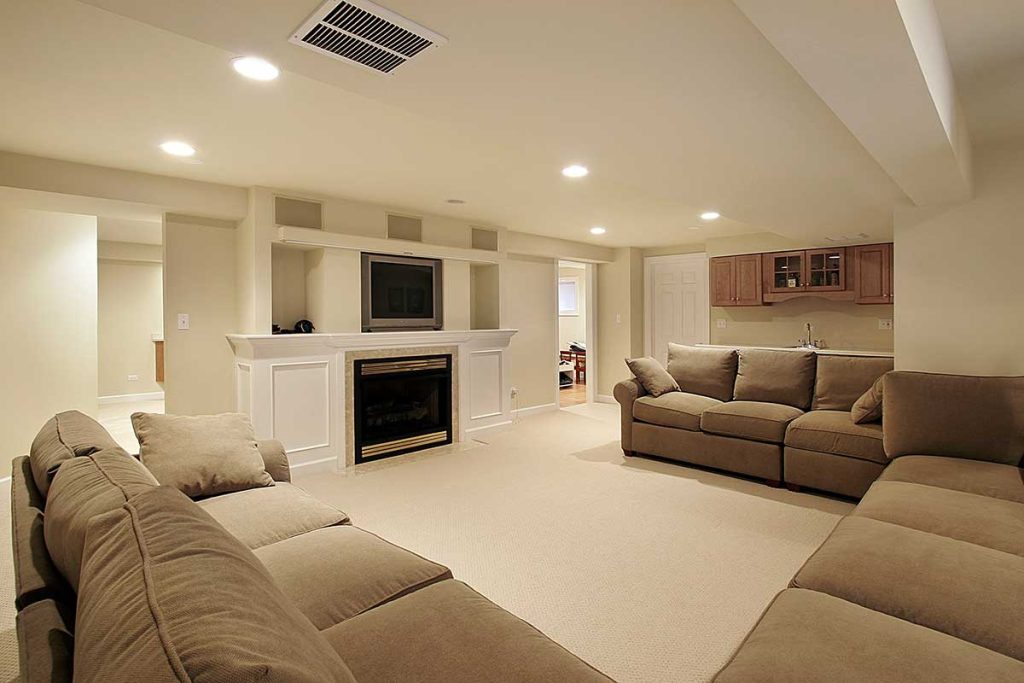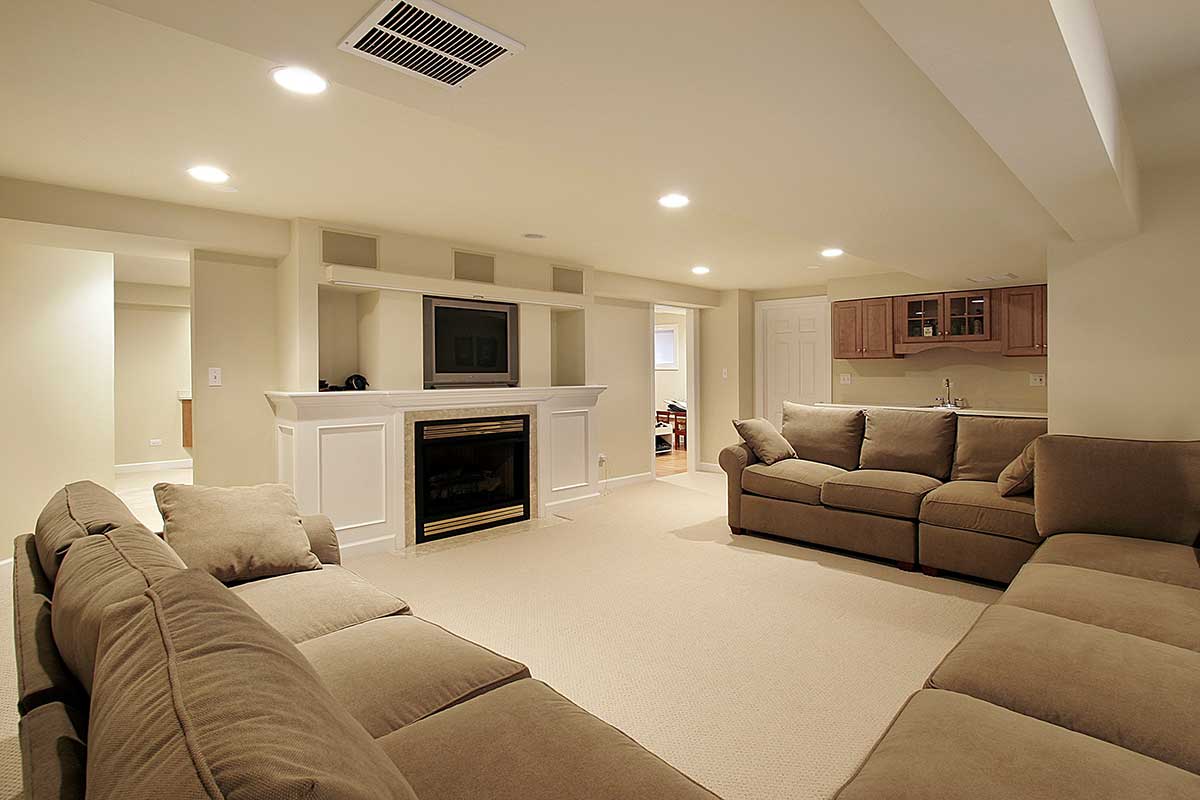 Average Basement Remodel*
This option would be for a full build-out and include painting, flooring, updating electrical and light fixtures, framing, and one bathroom installation.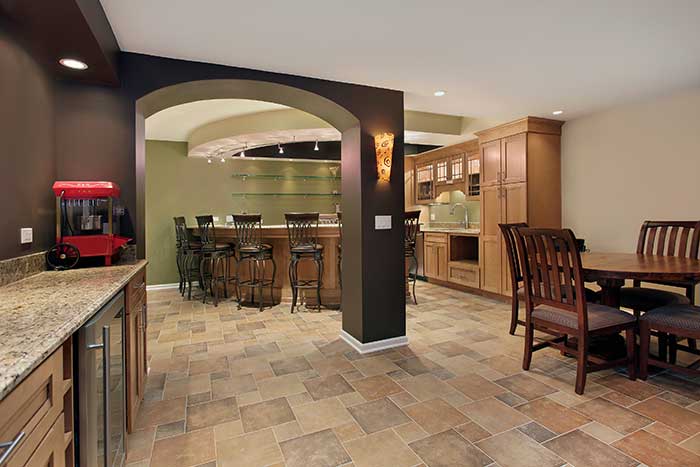 High-End Basement Remodel*
This option would be for a luxury basement. It includes a full build-out with painting, flooring, updating electrical and light fixtures, framing, bathroom installation, plumbing, and bar area.
*Prices are averages and may change depending on the size of your basement remodel and your choice of materials, finishes, and features. You'll receive an exact quote for your unique basement remodel after the in-house consultation.
Looking to add more living space
to your home?
Are you tired of the limited living space in your house? Start looking for it in your basement or let us help you sort your underutilized, unfinished space and turn it into any room you want. We can help you with upgrading your existing systems, creating more living space, adding more storage space, or improving the structural strength of your house. 
Our professional remodeling experts can work with all ceiling heights, materials, and products to give the basement a spacious, contemporary, and airy feel. Working with an expert makes your basement remodeling project stress-free, budget-friendly and fulfilling. 
Contact Lazarus Group Inc. today to transform your vision into reality. Call us now at (240) 550-3887 for a free consultation.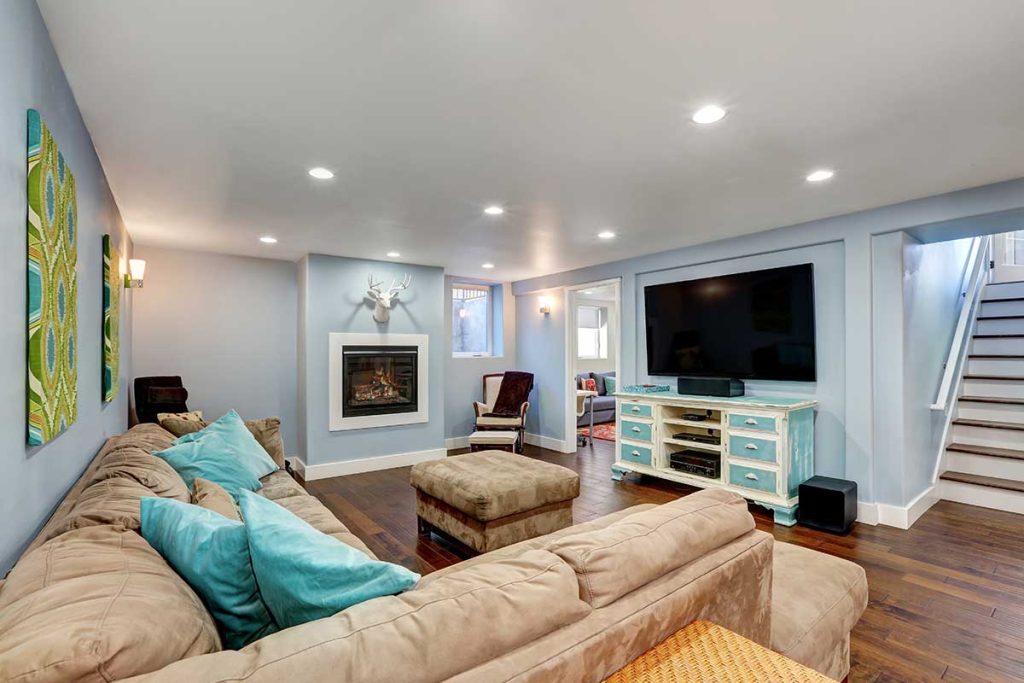 What Clients Say
About Our Work
Tobias has been amazing to work with. We use his group to get our homes ready for market, both small and large jobs. He has never said he was unable to do a project, and doesn't miss deadlines. His crew does beautiful work and does not cut corners. He keeps on budget and goes above and beyond. I would recommend him to any of my clients who need home improvement or remodeling.
The Lazarus Group is amazing. Tobias is the most responsive and professional contractor I have worked with. As a local realtor I often need to recommend someone to clients, this company is an easy choice I can trust. They do amazing and timely work. I highly recommend using them for all repair/maintenance or home improvement needs!
Tobias and his workers are very professional, responsive, and ensure that the job gets done. I really appreciate how fast his crew was able to put our basement back together after it's was flooded and had to be gutted out. We definitely will use the Lazarus Group for any future renovations we may have!