Bathroom Remodeling
in Hyattsville, MD
Whether you're making small upgrades or remodeling your bathroom entirely, it can make a huge difference in your overall home's appeal and can add great value to your property. Getting a brand new bathroom can create more space, beauty, and comfort for your family or future owners when you sell it. Hyattsville is a great place to settle in for young professionals and young families. The needs of the families keep evolving with time, and with new additions in the house, bathrooms need up-gradation as well. To increase the value of your home, you can add a small bath in the basement, change the countertops, improve lighting, change the bathroom design, or even do a small bathroom renovation like replacing damaged electricals and plumbing.
If you are tired of the current look of your bathroom, you can replace worn-out surfaces and fixtures including flooring, walls, old showers, stained wall tiles, outdated doors, cabinets, mirrors, and bathroom exhaust fans. At Lazarus Group Inc., we cover all of your bathroom remodeling needs such as: installing new, custom, and pre-fab fixtures and changing the lighting, ventilation, tub, cabinets, countertops, and vanity tops in your bathroom. Our remodeling team can also take care of upgrades, whether you need to add glass shower enclosure, powder room, walk-in shower; we've got your back.
Bathroom Remodeling
Services
Lazarus Group Inc. is the top choice of Hyattsville, MD residents for bathroom remodeling, because of its reliable and efficient services. Our Hyattsville bathroom remodeling team specializes in a wide range of services that include:
Complete bathroom replacement
Countertop and cabinet installation and replacement
Tile, marble, and granite installation
Energy-efficient lighting
Ventilation system installation
Accessibility equipment
Installation of glass shower enclosures
Why Hire Our Hyattsville
Bathroom Remodeling Contractors
A lot of homeowners after every few years decide to remodel their bathrooms, while others ask 'why should I remodel my bathroom when all the fixtures are just working fine?' As expert remodelers, we have a few reasons why you may need to remodel a bathroom. These may include having a spacious bath space, comfort, improving the overall appeal of the house, making it more accessible, increasing the value of the house before listing it for sale, and also making it more energy-efficient.
Whatever your reason is, you can count on Lazarus Group Inc. for all types of remodels including creating your dream kitchen, organizing your living space better, and painting. Our expert remodelers will give you top-notch services in Hyattsville, MD. Below are the reasons customers trust us:
Bathroom Remodeling Prices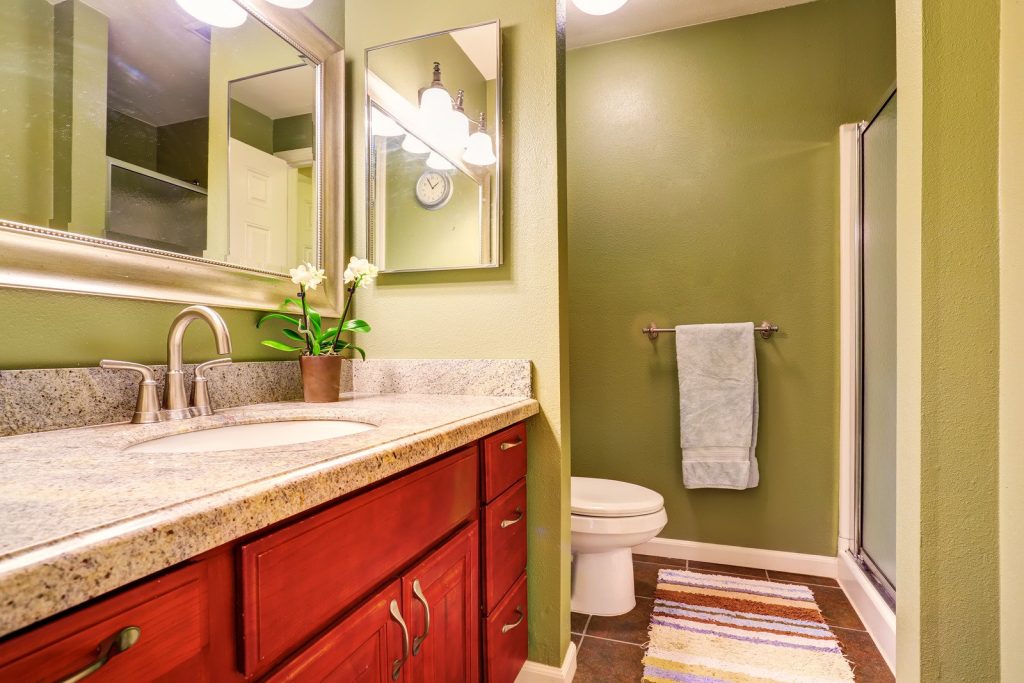 Includes updating plumbing and lighting fixtures without changing their locations, adding new stock vanities and countertops, and ceramic tiling for the floor and shower for a smaller guest bathroom.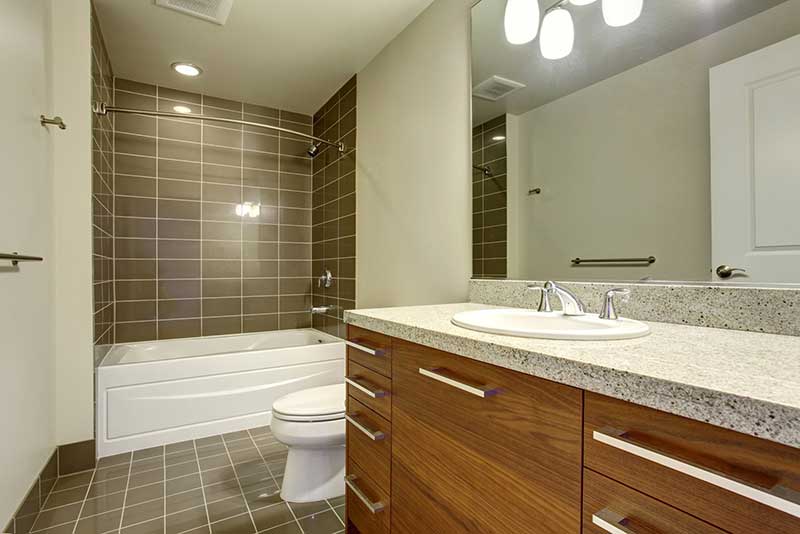 Average Bathroom Remodel*
Includes replacing existing tub with a tiled shower or new freestanding tub, porcelain tiling of the shower and floor, updating the plumbing and lighting fixtures without changing their location, and new vanity and countertops for a large guest bathroom.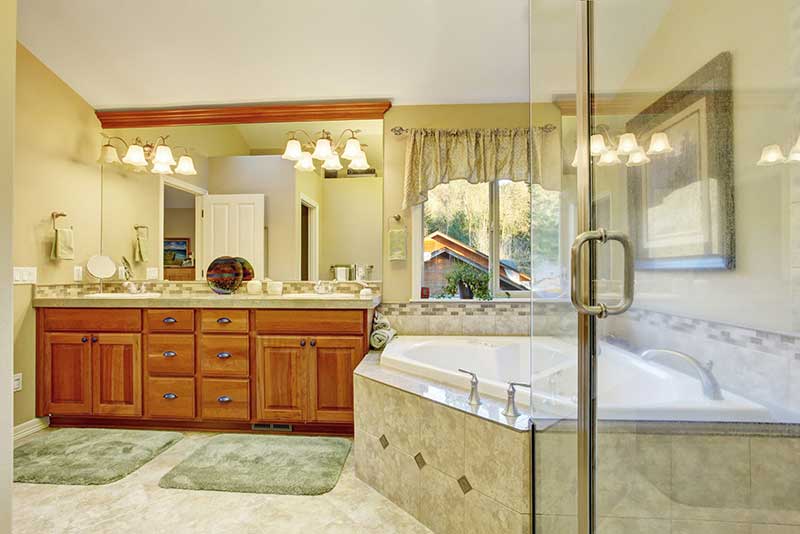 High-End Bathroom Remodel*
Includes replacing tub with a new tile base shower, porcelain or natural stone tiling of the shower and floor, updating plumbing and lighting fixtures, new premium vanities and countertops, and custom shower for a large master bathroom.
*Prices are averages and may change depending on the size of your bathroom remodel and your choice of materials, finishes, and features. You'll receive an exact quote for your unique bathroom remodel after the in-house consultation.
How We Remodel Your
Bathroom
The entire process of renovating your bathroom could take anywhere from a few days to a few weeks. However, our team starts working actively from the time you make that initial call to the time we complete the job. Here are the steps involved:
Initial call
We get on the phone with you to understand your needs and confirm your address for an assessment.
Assessment
We dispatch a team to your home for an assessment. They will take measurements of the bathroom and consult with you on the best way to achieve your desired results.
Get a quote
Back in the office, our experts will evaluate your project and come up with a price estimate and project timelines. We send you the final estimate via email.
Get all the materials
Once you give us the green light, Lazarus Group Inc. and the client will discuss material arrangements.  Clients typically will provide finishes and appliances.
Implementation
Once everything is set, our contractors visit the site to start the remodeling process.
Feedback
After the completion of the project, we look forward to your feedback as our remodelers work really hard to bring your dream bathroom to reality.
The overall cost of a bathroom remodeling job depends on the size of your bathroom and project details. A small bathroom remodeling will cost less than a bigger bathroom depending on the square footage. The cost breakdown includes materials and labor for any of the following jobs: renovating your old bathroom, tile cleaning, new countertop installation, new floor installation, the addition of a small bathroom in the basement, construction of a powder room, electrical work, and more.
Contact Lazarus Group Inc., your local bathroom remodeling company in Hyattsville MD, for a consultation.
Looking for a Hyattsville Bathroom Remodeling Contractor?
We can help with Master Bathroom Renovation
Do you want to remodel your bathroom to create extra space, improve lighting, or increase its functionality? Quality built bathrooms last as long as 50 years, but this does not mean you stay with the same outdated look you bought your Hyattsville home with. You can always paint it a different color, change the flooring, shower doors, add new modern fixtures or additions such as a powder room. Getting an expert to help you with the entire process will save you a lot of pain, money, and time. Lazarus Group Inc. is ready to create your dream home at fair pricing. Call us now at (240) 550-3887 for a consultation.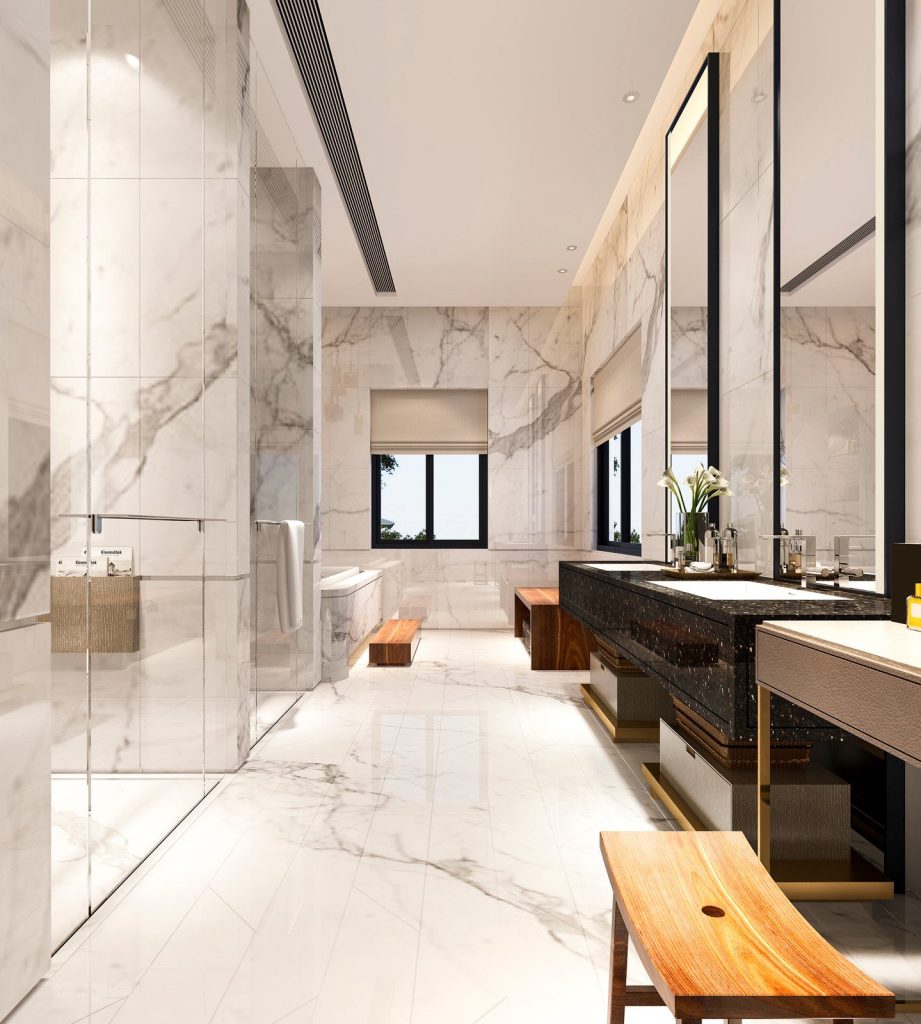 What People Say
About Our Work
Was VERY impressed with this company! The owner was responsive within a matter of minutes to my inquiries and any changes. The builders were polite; friendly and professional. I CAN NOT WAIT to get out on my new deck this spring/summer. I highly recommend Lazarus Group for your needs.
Lazarus Group - Tobias and Manuel - did a wonderful and efficient job redoing our 1-bedroom condo in Dupont Circle. They completely renovated the kitchen and bathroom, fixed the dilapidated plasterwork and put in overhead lighting. Without them we could never have made this condo shine!
The team was amazing and very careful. They were respectful of my home and wore masks. They cleaned up everything after as well. The job was professionally done and my basement looks like its someone's else's basement. I don't even recognize it and there is no evidence of a flood. They were always on time and patient.